Choosing the Right Joint Venture Partner for Your Land: 10 Expert Tips
As a landowner seeking to increase the value of your property through a joint venture, you may find the search for the right partner stressful. With numerous factors to consider, selecting a joint venture partner who shares your vision and brings essential skills and resources to the table is critical. In this guide, we'll provide you with ten expert ideas to assist you in the selection process and help you find the ideal joint venture partner for your land. We'll cover everything from examining their track record and reputation to understanding their financial capacity and aligning on goals. By following these suggestions, you will be able to make an informed selection.
The importance of finding a suitable partnership
Choosing the right joint venture partner for your land can have long-term consequences for the success of your project. A good partner will bring valuable experience, resources, and a shared goal to the table, whereas a bad partner will squander time and money and may cause conflict. Consider your alternatives carefully and analyze potential partners based on their track record, reputation, and alignment with your aims and values.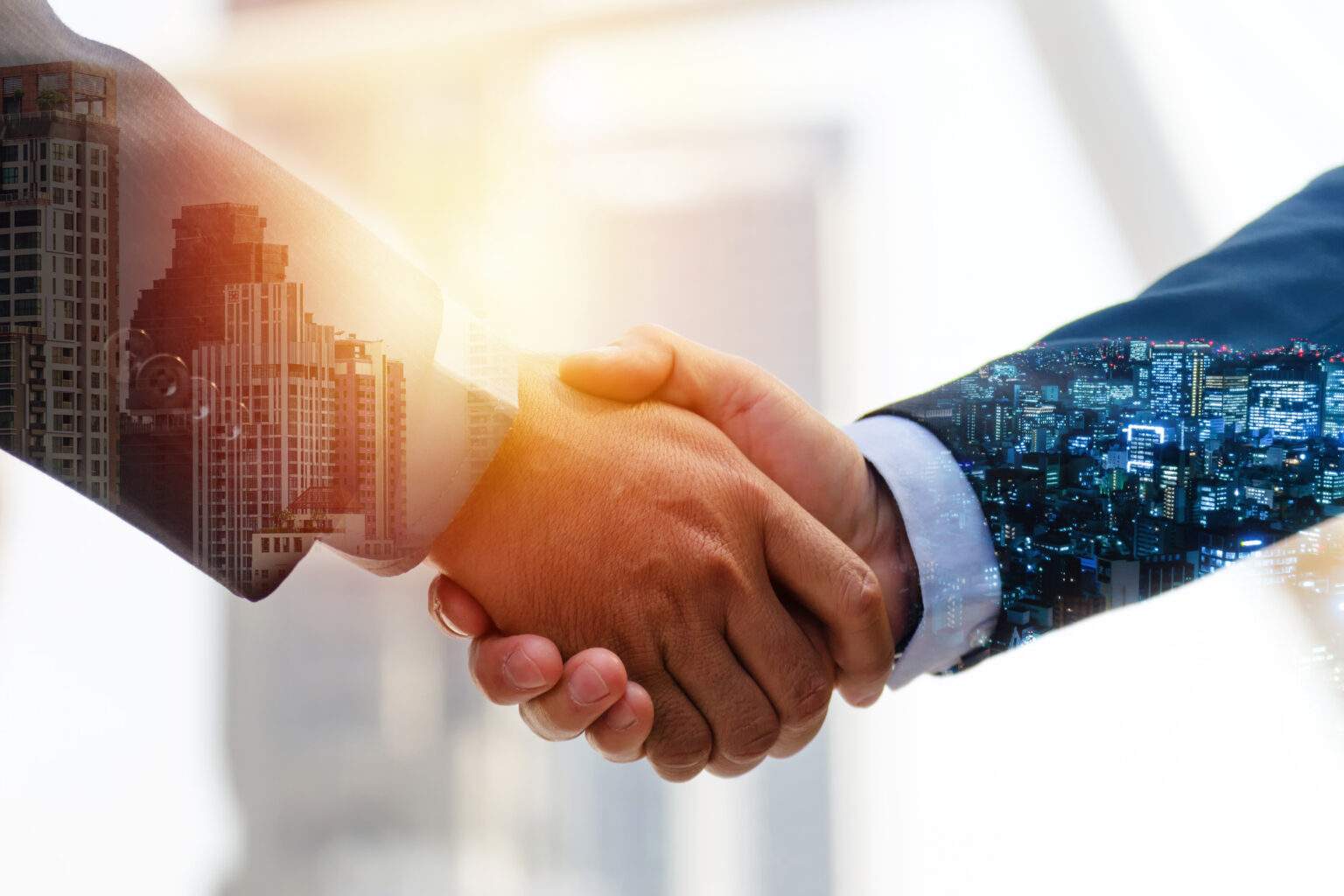 Creating your aims and objectives
Once you've determined your objectives, it's time to actively start looking for suitable partners. If you seek advice on land development, consider reaching out to regional builders, real estate developers, or other professionals in the field. As you search for partners, actively pay attention to those with a solid industry reputation and a track record of profitable joint ventures. Additionally, conduct online research, browse trade journals, and participate in networking events to gather useful information on potential partners.
Searching for potential partners
It's time to start looking into suitable partners after you're sure about your objectives. If you want a piece of advice on land development, think about contacting regional builders, real estate developers, or other professionals in the field. In your search for partners, be mindful of those with a solid industry reputation and a track record of profitable joint ventures. Additionally, useful sources of information on possible partners include online research, trade journals, and networking events.
Analyzing the standing and performance of a prospective partner
While analyzing potential partners, it's critical to consider their standing and performance history in the market. Choose business partners who have a track record of accomplishments and have received acclaim from previous joint venture partners. To learn more about a person's qualifications, dependability, and overall performance consider actively running background checks on them, examining their portfolio, and reaching out to some of their former clients or business partners.
Determining if there is compatibility and common ideals
A successful joint venture relationship requires compatibility and shared values. Spend some time meeting possible partners to determine whether your values and working style align with theirs. Find partners who share your values and philosophy toward business and real estate development. Early compatibility testing can help ensure a smooth and successful connection.
Negotiating Conditions and Agreements
It's time to negotiate the terms and agreements of the joint venture partner once you've found a possible partner that shares your objectives and values. That includes the project's budget, financial contributions, profit-sharing agreements, decision-making procedures, and exit plans. it is crucial to have clear and thorough rules in place.
Conducting Adequate Research
It's important to perform careful research before finalizing the collaboration. It includes checking the project's financial records, legal papers, permits, and other potential hazards or obligations. To assist you in determining the viability and potential difficulties of the joint venture, think about engaging experts like attorneys, accountants, or land surveyors. The research will assist you in making an informed choice and reducing any risks.
Developing clear expectations and lines of communication
For a joint venture partnership to be successful, communication must be clear and efficient. Clear expectations from the start and the establishment of open channels of communication can help prevent misunderstandings and guarantee that everyone is on the same page. The partnership can stay on track and resolve any issues or concerns promptly with the support of regular meetings, progress reports, and a clearly defined communication plan.
Observing and assessing the collaboration
Once the joint venture partner is up and running, it's important to regularly check in and assess how the collaboration is doing. Establish measurable goals and standards to check the project's progress and confirm that both sides are fulfilling their commitments. Regular performance reviews and communication will assist in clarifying any problems.  
Reputation and Trustworthiness
Any joint venture relies heavily on reputation and trustworthiness. Trustworthy ensures that a joint venture partner can be relied on to fulfill responsibilities and operate with integrity. As a result, evaluating reputation and trustworthiness is critical for a successful and long-lasting joint venture.
Identifying a suitable joint venture partner for your property is an important decision that requires thorough thought and evaluation. You'll have the information and resources necessary to successfully traverse the choosing process. If you adhere to these ten pieces of professional advice. Do not forget to investigate the track record and reputation of prospective partners. as well as their compatibility and shared values. You should also negotiate terms and agreements, carry out due diligence, set clear communication and expectation standards, and monitor and evaluate the partnership's development. You may unlock the full potential of your property and realize your development aspirations with the right partner by your side. Find the ideal joint venture partner for your land by taking the time to make an informed decision.
Frequently Asked Question
What distinguishes a joint venture from other types of business agreements?
A joint venture is a different legal organization formed for a particular project or purpose, it differs from a traditional partnership or merger. Partners maintain their unique identities and businesses while working closely together. A merger is the coming together of two or more businesses to form a single entity, whereas a partnership is the coming together of two or more parties to run a business together.
Can a joint venture later change into another type of corporate structure?
Yes, a joint venture could eventually develop into a different kind of business structure. Joint ventures often have the advantage of being flexible enough to change their corporate network. To better connect the joint venture with its long-term aims when a company's needs, ambitions, and circumstances change, partners may find it advantageous to change the entity type into which it is structured.
What would happen if one partner wanted to leave the partnership?
Partners may suffer financial losses and possible damage to reputation if the Joint Venture fails to achieve its goals. It is important to have clear starting point options, conflict resolution processes, and backup plans in case something goes wrong.
What kinds of companies often form joint ventures?
Joint Ventures are prevalent in various industries, including technology, real estate, healthcare, manufacturing, and entertainment. They are often utilized for large-scale projects, research and development initiatives, international expansion, and market entry strategies.
How are disputes in joint ventures resolved?
The Joint Venture agreement will usually specify how disputes will be resolved, for as through arbitration or mediation. Compared to conventional legal procedures, these techniques offer a more private, economical, and quick approach to resolving disputes.
What is the normal duration of a joint venture partnership?
Depending on the project or business, a joint venture partnership's length can vary greatly. Others might be long-term, stretching for several years, while some might be short-term, lasting a few months to a year. The Joint Venture Agreement defines it.
How does a joint venture partnership work and what is it?
When two or more businesses work together to combine their resources, knowledge, and efforts to complete a project or objective, this is known as a joint venture partnership.
What advantages do joint venture partnerships offer in particular?
Joint ventures offer access to new markets, a wider range of products, common expenses for research and development, greater competitiveness, and quicker growth.
How can we ensure the success of this joint venture?
Successful joint venture partners must have open avenues of communication, clearly defined roles and duties, a common vision, regular performance reviews, and a willingness to change with the market.
Why should my business think about forming a joint venture partner?
A joint venture partner presents a special chance to get access to new markets, pool resources, share risks, and take advantage of one another's advantages for growth and success.
Learn more about the endless potential of Lakshmi Nirman Pvt.Ltd joint venture partnership.